If you are looking for a particular breed, or not sure which breed would suit you then why not try our Find A Puppy Service
****************************************************************************************************
From time to time we have available for sale full pedigree Long Coat Chihuahua puppies and FULLY HEALTH TESTED Cavalier King Charles Spaniels puppies, KC Registered.
****************************************************************************************************
AT STUD is Indie our Long Coat Blue Fawn Black Sable boy. DOB 20/05/2017.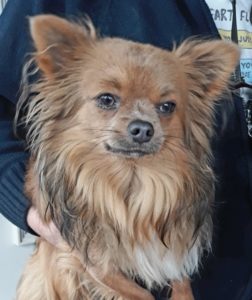 We are pleased to introduce Indie, a gorgeous boy with an amazing coat. Blue fawn in colour with black sable he is my 'baby werewolf'.
Indie has a full 5 generation pedigree and is up to date with vaccinations and flea and worming treatments, with regular 6 monthly check ups with his vet. Indie is available at stud by AI only. This is included in the stud fee and carried out in my fertility clinic. (www.puppymidwife.co.uk) With the bitch owner present semen is collected and analysed prior to insemination to ensure its suitability for maximum chance of a successful pregnancy. Girls can also be cytologically tested for ovulation prior to the AI booking (at extra cost of £50 – this includes as many repeat tests as necessary to ascertain her most fertile period)
Proof of vaccination will be required from visiting girls and flea and worming treatments should be up to date.
Price £200 includes 2 inseminations 48hrs apart or as dictated by your girls ovulation status.
**************************************************************************************************
AT STUD: Niko Stunning Long Coat Chocolate Merle Chihuahua. DOB 19/09/2019. 3.5kg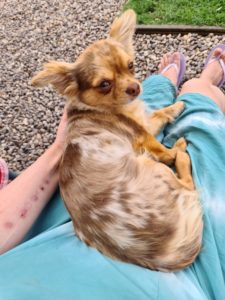 Available for AI only. £250
*****************************************************************************************************
AT STUD: Quinn. Blue Merle Short Coat Chihuahua. DOB 03/11/2018. 2.7kg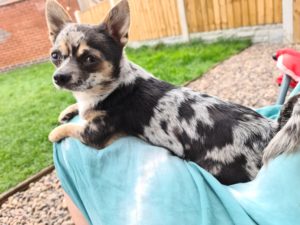 Available for AI only. £250
*******************************************************************************************************

If you are looking for other breeds then why not try our Find A Puppy Service