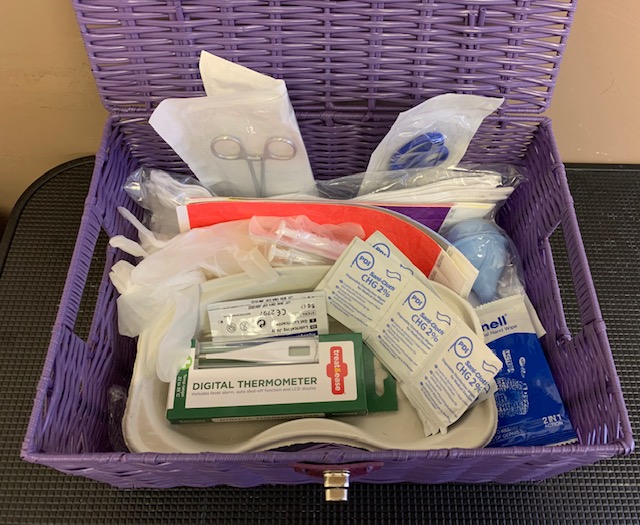 Comprehensive Whelping Kit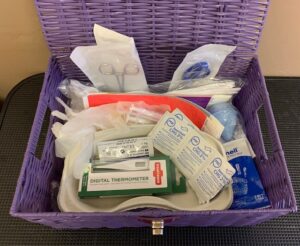 Boxed Contents:

1 x Sterile Stainless Steel Scissors (Blunt/Blunt for safety) – Cutting cord should you need to
10 x Sterile Alcohol Wipes – Clean instruments in-between use.
1 x Sterile Stainless Steel forceps – Clamping of the cord before cutting should it be required.
2 x 5g Sterile Lubricating jelly sachets
1 x Kidney dish – keeping all instruments together and to hand and/or putting placentas in after each puppy.
1 x Digital Thermometer and plastic case to keep clean
5 x Reusable Cord Clamps (38mm) – Pinch off umbilical cords in an emergency. Not to be kept on puppies.
1 x Sterile Bulb aspirator – Suck out fluid from puppies nose and throat.
FREE 5 x Paracord adjustable whelping collars – Easily identify pups.
5 x White towels for cleaning & rubbing up new-born pups.
2 x Pairs of vinyl gloves size medium.
Please note the outer box may not be the same as in the image.